Cake isn't just about delicacy, it is about the beauty of the desert, too. A presentable cake is one that is created by an artist who knows how to design a cake.
There are various tools that are used to design a cake such as a dessert decorator, sprinkles, and designer pieces like Mazel Tov and Bonjour. A cake designer knows the importance of such tools in order to properly bake a cake that is appealing to the eye as well as to the taste buds.
You will find various tools that are used to design a cake.
A party is a perfect way to celebrate and when a beautiful cake is a part of a party, it adds more fun and joy to the occasion. Today, whatever the occasion or celebration maybe, a cake is a must.
Mazel Tov Cake Topper is known as a special addition to cakes that are beautifully decorated with unmatched artwork. First, you can get your cake customized according to your wedding theme or order a non-customized one. Then, you can pick out this topper, as your cake's best decoration, for your celebration. "Mazal Tov" means congratulations in Hebrew, so congrats!
Baking a cake at home for your kids, any occasion or celebration is a happy, contentful moment. When it comes to decorating the cake, you might be stuck on limited ideas, but with RFAQK 73 piece cake decorating supplies kit, you will have many amazing cake decoration ideas.
This kit comes with complete decoration accessories like a turntable, molds, pastry bag, disposable icing bags, cake leveler, and a user guide that has awesome cake decorating ideas with various icing tips.
The kit is very helpful for the enthusiastic beginners, who with the help of this easy-to-use kit, can decorate a cake like professionals.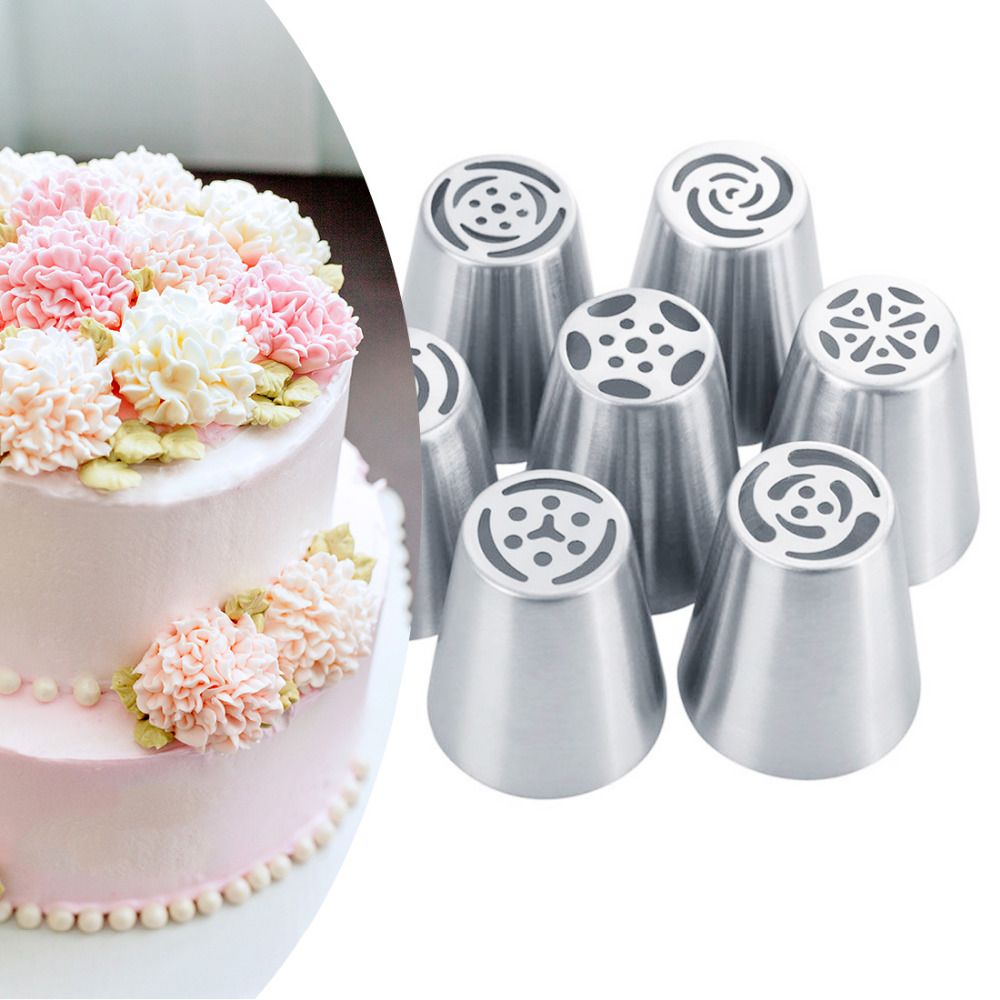 It's probably upsetting to know you have so many cake design ideas in your mind, but you don't have proper tools to decorate.
Wilton Dessert Decorator Plus Cake Decorating Tool will solve your problem. With this tool, you can decorate your cake with many beautiful designs, such as flowers, stars, leaves, and other icing designs. This tool is made with plastic and metal, which makes it lightweight easy to use, and easy to clean. It includes four decorating tips, a fill tip, and two couplers.
It takes a lot to design a cake. Brainstorming ideas is the necessary first step, but right after comes using the appropriate tools for decoration.